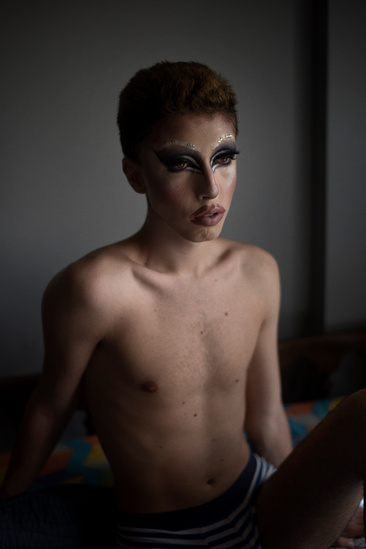 "I worked a lot on Luxe, so she could be better than me. She is confident, outgoing and social, and as Elie, I'm not that. I think that I'm different and wired compared to other people," Elie, 19 years old, describing his drag personality Luxe.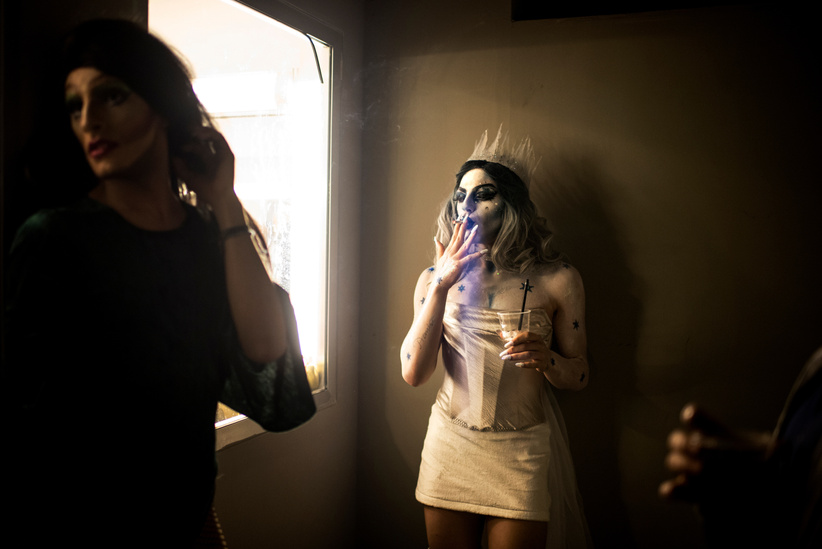 Melanie backstage at the Christmas Ball 2017.
"In the process of coming out, I was scared of loosing my parents, because they are very religious, and homosexuality is a very taboo subject. Today my father knows I'm gay, but he doesn't know about the drag. He sees the make-up, but he thinks, that I am a make-up artist. But my mother, she knows everything" Elie, 19 years old.
"To me drag is an art. I like to create a persona that relates to what I am going through at the time in my life," Sasha, 21 years old, transgender, model and activist of LGBTQ rights in Lebanon.
"I started creating Luxe at home in my room, when my parents were out of the house. Sometimes I watch youtube videos to learn about make-up" Elie, 19 years old.
Melanie performing at the Christmas Ball in Beirut 2017.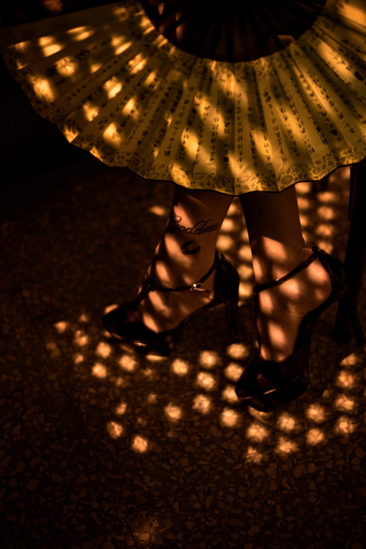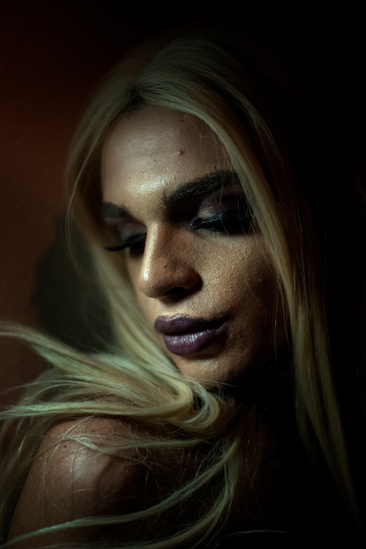 Andrea at Lebanons first Drag Mini Ball in November 2017. Before the Ball Andrea had never been out in public in full drag.
Elie dancing at the rooftop in his home in Jounieh, Beirut.
Elias getting ready to perform as Melanie. It can take him up to three hours to create Melanies face with make-up.
"For me drag is about the femininity inside me, which I wasn't able to express as a guy" Firas, December, 2017.
"I want Melanie to be known. I want everyone to talk about her," Elias, Beirut, 2017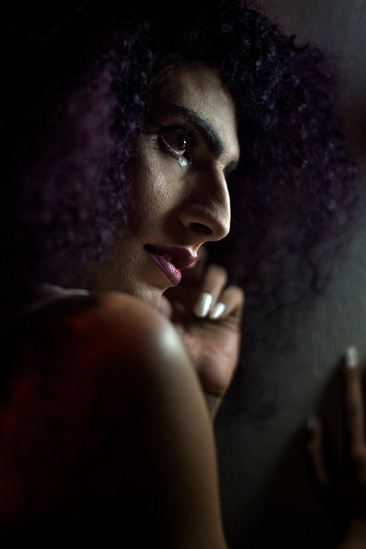 In 2017 Firas started going out as Miss Robin Hoes in Beirut. And at Lebanons first Mini Ball Robin earned the runner-up medal in the Dark Couture category.